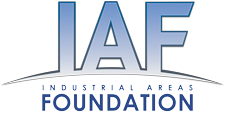 Industrial Area Foundation (IAF)
Founded in 1940, the Industrial Areas Foundation is the nation's largest and longest-standing network of local faith and community-based organizations.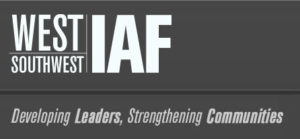 South/West IAF
The West / Southwest Industrial Areas Foundation is a network of broad-based institutional organizations building power to revitalize our democracy for constructive social and economic change.  We are part of the Industrial Areas Foundation, the nation's first and largest network of community organizations.
Together Baton Rouge is a broad-based coalition of congregations and community-based organizations in the Greater Baton Rouge area, with the capacity to address community problems large and small. The coalition has been deliberately to cross the lines of race, religion, neighborhood and political affiliation. It works on issues affecting families and communities, and is a strictly non-partisan organization.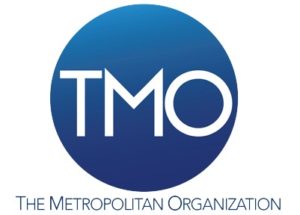 The Metropolitan Organization
The Metropolitan Organization (TMO) is an organization of institutions dedicated to developing power and leadership among citizens in order to transform the city. We work to create relational power that can build and strengthen each member institution as well as shape public policy for the common good. TMO was formed in 1980 to give a voice to people who are usually excluded from major decisions that affect their lives. TMO is a part of a larger network of organizations known as the Industrial Areas Foundation (IAF), a nationwide organizing institute with a fifty year history.


Austin Interfaith
Austin Interfaith is a non-partisan, multi-ethnic, multi-issue organization of 43 congregations, public schools, and unions who work together to address public issues that affect the well being of families and neighborhoods in our community.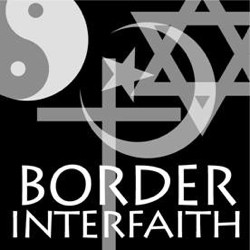 Border Interfaith
Border Interfaith is a broad-based community organization located in El Paso, Texas.  We develop leadership through education and interfaith relationships to encourage democratic practices and meaningful community action.


C.O.P.S Metro Alliance
Communities Organized for Public Service (C.O.P.S.) and the Metro Alliance are a coalition of congregations, schools, and unions coming together so that we can effectively act on behalf of families. C.O.P.S. and the Metro Alliance work within each of these institutions to identify a diverse, broad-based leadership that can connect to each other in new ways in order to act effectively on behalf of children, families, and neighborhoods. By learning to work together for the public good, C.O.P.S. and Metro Alliance leaders are able to work with the business community and elected officials to make San Antonio a better place for families.